OPERATION MORNING STAR
Journey To The Spirit World By Suicide
I have been actively involved in the epidemic of "suicide" in Indian Country and was inspired by God to write the below paper of which over 5000 copies were given out on 4 reservations in South Dakota. I have spoken about suicide in jails, detention centers, on radio, in boarding schools, and in homes on those same reservations. I truly believe that was written will save lives if read even as those who have read no longer chose to seriously consider suicide.
For public record I have NEVER been escorted off any of the Reservations, nor been accused or charged with RAPE as "rumored"/slandered by the two REAL RAPISTS AND PEDOPHILES BELOW!
One can call and ask the FBI i.e. Bob Perry Agent In Charge Rapid City SD) BUT...for over 20 years I did deliver over $100,000 in wood burning stoves as well as over 500 tons of food etc. to the Pine Ridge, Rosebud, Cheyenne River, Crow Creek Reservations in South Dakota which is more then ANY AMERICAN INDIAN MOVMENT LEADER/FOUNDER/MEMBER EVER DID! And I have never bought a new truck, never used donations for personal use or EVER received a salary! Richard Boyden
Traditional Lakota Law and Rape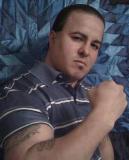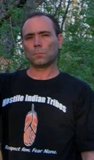 These two are not Lakota but they are rapists!
PREFACE: THE FACEBOK
SLANDER PAGE
about me was "custom made" for yours truly by the above two NOT NATIVE AMERICAN NAZI raping pedophiles of young girls...one a rapist of a 14 year old Oglala girl in Pine Ridge Indian Reservation named Lee White Horse (on the left) and the other an x-con named Roy Lombardo/Robertson who was in prison for molesting young girls!

Click
HERE
to read the TRUTH ABOUT THEM BY A FULL BLOODED LAKOTA WOMAN!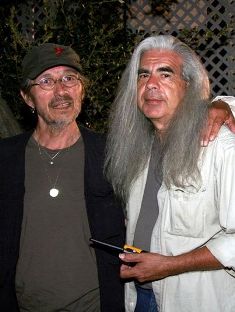 Click
HERE
for another "made just for me" slander page by another "fake Indian"...Grey Wolf with his "bath house sodomite buddy" American Indian Movement co-founder/chairman and MURDERER of First Nations women Annie Mae Aquash John Trudell!
Click HERE to read the TRUTH about TRUDELL!! Do a Google search on Trudell and Annie Mae Aquash and realize he is a liar and killer!
I terminated Operation Morning Star due to the Satanic inspired ADMTTED BY HER betrayal of me by my "wife" who said she listened to SATAN to destroy me (email from) and now she denies being married and is now a "witch"....yes Karen Sue Andras who has aligned herself with my Jew Hating pedophiles and rapists of young women and who have sent me death threats.
Her daughter Amanda Shelton who is also a Jew Hater and participant in this hate agenda against me! They "like" the FACEBOOK slander page of me! I am sooooooooo honored!
I have kept in tact the "Sponsorship Program" open if anyone wants to help a Lakota famiy in need.
"Sponsoring" a Elder or Family means you contact the grocery store or utility companies and "assist" them by purchasing food or propane "In Their Name"! Like a "matchmaking service". I contact those in need saying YOU want to "sponsor" them. You will then get all their contact info.
If you want to go visit, give away a car of truck or send presents and gifts to children etc...that is between you and those you are "matched with".
I thank God for using me to help those that He moved my heart to love. I thank all those who of you who assisted me as you have to feed and cloth thousands of American Indians in South Dakota. May God bless each of you for doing what you did because of the love of Jesus in your hearts for His people.
Richard Boyden - Founder Operation Morning Star 5/15/14 Email me at richard_boyden2000@yahoo.com if you want to "Sponsor"!