Operation Morning Star
Terminated and Why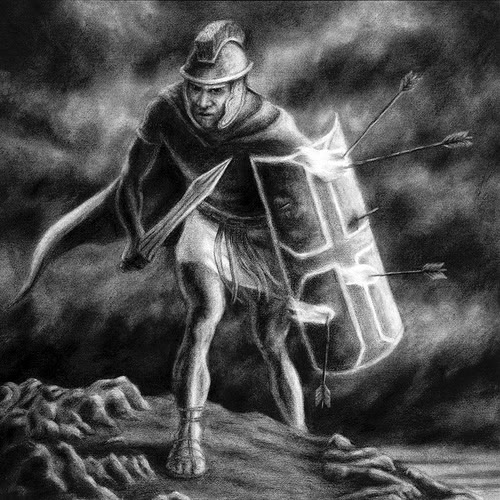 For the records sake and due to outright lies and slander targeting me personally by those "guilty" of the very "crimes" they accuse me of...I have NEVER been "floated off ANY reservation", "escorted off", "banned", or am I guilty of or wanted for "RAPE" as "slandered" (Ask the FBI) Key criminals and accusers in this are FBI "operatives" who were told to "jacket me" with lies...they being Lee White Horse, Roy Robertson Lombardo, and "Grey Wolf" the musician. These "fake pretendians" run a group of "wannabe Black" Indians called "HIT" / Hostile Indian Tribe and Gray Wolf a so called Native American Band leader who fell for the lies on FB pages of me that were NOT ME! .
Having been on most all Lakota/Dakota Reservations in South Dakota for over 23 years delivering over 500 tons of food, $100,000 in wood burning stoves ETC., my documented track record and "thank you letters" speak for for this work. And I have NEVER been "paid/salary" or "pocketed $" for personal use let alone have I ever owned/purchased a "new truck"! I don't "use Lakota women", exploit the poor in contrast to my above accusers who in fact DO rape and molest young Indian girls like Lee Whitehorse and Roy Lombardo aka "Dakota Thunder" among other aliases.
And who is my witness? I only need one and His name is Jesus Christ Himself and it is He who will judge those guilty of slandering me. To use His words, "Liars shall be thrust down to hell"!
I decided on this day to fully and completely terminate Operation Morning Star due to the fact my wife cannot help because of her disability. She was the only reason I was considering activating Operation Morning Star again with "our vision" of working together to assist and help American Indians in all those areas of need need as I had done for the last 23 years.
Here are some past to present race hate experiences I have experienced from the very American Indian people I have loved and sacrificed for. Hate/slander experiences with the Tribal Governments and members of the Oglala Sioux Tribe, the Cheyenne River Sioux Tribe, the Rosebud Sioux Tribe, the Ft. Peck Assiniboine Sioux Tribe and the collective group founded my murderers and rapists, the American Indian Movement who does noting for Indians. Then there is my experience with "Indian Country" media, one of whom is a member/supporter of the pedophile infested Catholic Church of the Devil...Chuck Trimble, who's race hate slander of me was published in Vi Waln's the Lakota Country Times. THEN there was the demonic act by head pedophile Priest John Hatcher of the St. Francis SD Catholic Church who removed a life saving radio program targeting young Indian youth contemplating killing themselves.
I leave this God inspired paper I wrote addressing the "Suicide Epidemic" among American Indians.
A few prominent names in Indian Country I will mention include drug dealer, embezzler, and former tribal chair woman of the OST Theresa Two Bulls who has been forever protected by the FBI. A few of hundreds of tribal members Autumn Two Bulls, Phyllis DeSersa, Paul Iron Cloud who runs the OST "corrupt housing", former tribal chairman of the CRST Joe Brings Plenty, and "stop mascot" advocates and race haters of yours truly Amanda Blackhorse and Suzanne Harjo, and Melissa Buckles of the PAST who I interviewed to expose FBI boys bringing drugs from Canada through her reservation.
I also need to mention the egregious pattern of hate I have experienced from members of the "Restoration" Churches Of Jesus Christ in the form of outright lies and slander from...especially by members of the "ministry" from the South Chrysler Congregation in Independence Missouri under the Satan inspired leadership of Skip Robinson, Steve Smith, Paul Davis, and another "minister" from another congregation and Independence City Counsel member and endorser of "pedophile defending attorneys', Jim Schultz..
Then there is the history of my experiences with the local Kansas City media such as the Independence Examiner who deleted ALL 17 years of past stories of OMS work thanks to "Indian Hater" and Publisher Steve Curd. Then there is the Jewish Chronicle run by Jew Rick Heleman, the Pitch run by New Age/ Pedophile/ Sodomite Indian haters Tony, and a Paul Hoppman, manager of Hy-Vee in Independence MO who "caved" to Indian hating threats to "boycott" his store if he did another food drive for American Indians/OMS complements of local Free Masons, Black Indian Hater Rod James, and members of the Restoration Churches. Black news caster Cynthia Newsome...race hater and ALL the "Country Stations" forever refused coverage for OMS.
I have deleted from the server ALL the thousands of hours of work I have done researching in the formats of ALL articles, "Indian Country History". as well as ALL the records of Operation Morning Star deliveries to which American Indian tribe, the families, and ALL photos etc. It is finished with me. I am DONE!
I thank God for using me to help those that He moved my heart to love. I thank all those who of you who assisted me as you have to feed and cloth thousands of American Indians in South Dakota. May God bless each of you for doing what you did because of the love of your hearts.
Richard Boyden - Founder Operation Morning Star 5/15/14 - richard_boyden2000@yahoo.com